Disclosure: This post may contain affiliate links, meaning we get a commission if you decide to make a purchase through our links, at no cost to you. Please read our disclosure for more info.
Last Updated on November 26, 2023 by Canny Costumes
With Thanksgiving around the corner, you're probably planning to throw a holiday party for loved ones. But if you're worried about the expenses involved, chances are that you're in two minds about the whole thing!
While your loved ones are sure to have fun at your party even if you don't serve them fancy dishes or drinks, you would obviously want to go out of the way and make the party special for your favorite people. So don't let budget restraints bother you, because you can throw a great party even when you're on a budget!
How Do I Prepare for Thanksgiving on a Budget?
Here are 5 tips that will help you host an amazing budget Thanksgiving party!
1. Make a Budget
Before you begin planning the party, make a party budget so you don't end up spending more than you can afford. Inviting guests over for Thanksgiving has to be a happy affair, not a burden just because you have limited resources.
Start by taking into account how much money you'll have left after your monthly bills and expenses have been settled. Consider all costs that you'll have to bear- food, drinks, rental furniture, and party decorations and favors among other things.
Knowing potential party expenses early on will help you plan better and make wise choices.
2. Don't Go Overboard with Your Guest List
It sure would be nice to invite everyone you know to your Thanksgiving party, but as you are on a budget, you'll have to bring the guest list down to a particular number. Be ruthless when making the guest list- it's okay to not invite an ex-colleague you haven't spoken to for over a year.
Think of a maximum guest limit that you'll be comfortable with so that you don't have to scrimp on quality just to increase the quantity of food and drinks.
3. Ask Guests to RSVP
Asking guests to RSVP will help you get the final headcount and plan things accordingly. You certainly don't want to bring home truckloads of food only to have it go waste because some of your guests couldn't make it to your party.
In case a couple of people decline your invitation, you can either plan a small party or invite someone else you couldn't accommodate earlier due to budget restraints!
4. Plan Ahead
Don't go party shopping the last minute-plan ahead and get all supplies beforehand so you don't miss out on buying anything. Start stocking up on things weeks in advance, especially whenever you see items you'll need on sale.
If you've started late, don't worry; you can still cut down on shopping costs by shopping smart. Here's some help on the same:
Don't buy all supplies from a single store- research best prices and buy items from stores that sell them at the lowest rate.
Check out store and e-commerce websites for special deals and discounts.
Subscribe to company and store newsletters to receive discounts in your e-mail. Check coupons you receive in your mail too.
You can get freebies on certain party decoration items like candles, so be sure to check online before buying from a physical store.
5. Reduce Food and Drink Costs
The easiest way to reduce food and drink costs is to ask your guests to pitch in. Hold a potluck dinner and take care of the main dishes, asking a few guests to bring a salad, a side dish, or a dessert.
Alcohol can be costly so you might want to ask your guests to bring their own drinks. You can also apply this idea to a BBQ party- ask guests to bring their own meat and prepare a couple of sides that will go with everything. Alternatively, serve only a couple of cocktails that will be easy on your pocket, and stock your cabinet with wine and beer.
If you don't want your guests to bear any costs, cook meals at home to bring down the expenses. Cooking from scratch will mean your dishes will not only be cost-effective but tasty too! If you're not that great a cook, borrow a friend's recipe or ask them to help you cook.
Your menu doesn't have to include all things expensive; spend a bit more on the main dish and bulk it up with cheap and easy-to-cook side dishes like mac and cheese, mashed potatoes, rice, and noodles. Kids and adults alike are sure to love the sides!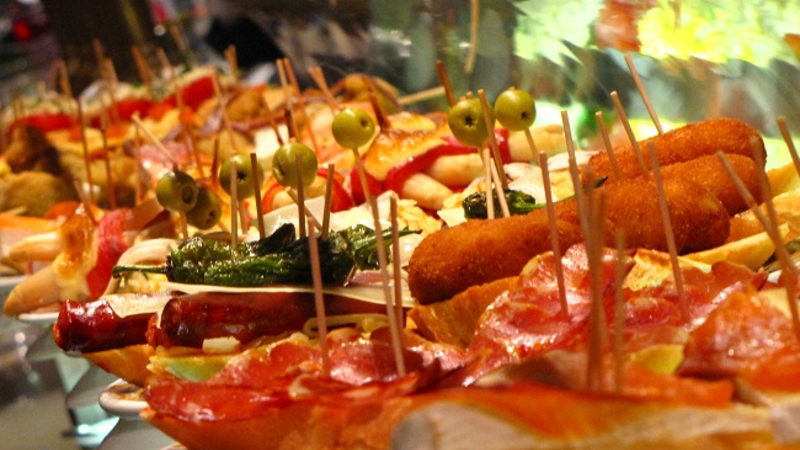 Conclusion
Entertaining guests don't have to be worrying even if you are on a tight budget. And with the tips given here, you now know that throwing a Thanksgiving party without breaking the bank is possible.
So don't sulk around any longer, get your act together and get started on planning your holiday bash. Follow the tips given here and you're sure to throw the best thanksgiving party ever!
Happy hosting!