Disclosure: This post may contain affiliate links, meaning we get a commission if you decide to make a purchase through our links, at no cost to you. Please read our disclosure for more info.
Last Updated on September 6, 2022 by Canny Costumes
When you think of a pool party, do you envision hordes of children splashing away and having the time of their lives, while you sit in a corner having boring conversations? Think again; hosting an adult pool party is a ton of fun. It's a great way to celebrate any type of occasion, whether it's a birthday, summer holiday, or to kick off any momentous event. We'll show you how.
Add Some Tunes
Setting the atmosphere for a fun time in the water begins with the right music, piped in through some great portable speakers. You can make it fun by asking your guests to suggest their favorite playlists, or get a consensus on what music to play. Or just go with your gut and play your own epic tunes.
Music will give your party a fun, relaxing ambiance, so if you want to impart a certain mood, choose music to complement that mood. Just be sure the tunes are not so loud that your guests are shouting at each other.
The Right Props
Welcome your guests to the event by setting out fun signs directing them straight to the pool. Use balloons, streamers, and signage that pave the way to the fun. Bring out your inner kid by getting out the sidewalk chalk to draw creative designs on your driveway and/or garden paths leading the way.
Pool Lights & Floaties
Brightly colored summertime props help to set the mood for a festive afternoon! You don't have to be a kid to enjoy these pool floaties. When your party lasts into dusk and after the sun sets, these pool lights are especially fun.
Photo Ready Props: Mermaid Tails & Party Sunglasses
You may want to ask your guests to dress up in theme-based attire. It's a chance for them to get creative. This mermaid tail is a fun prop. It's also good as a prop if you want to host a photoshoot at the pool.
Add some fun with Sun-Staches costume sunglasses!
Sun-staches are some of the most innovative and decorative sunglasses ever made. The shades come with a little fake mustache piece that hangs down and settles right between the nose and mouth.
Mustache-lovers and shade lovers alike will adore the creativity and originality in this design. They come in a variety of colors to suit many preferences and personalities.
Whip Up Some Tasty Cocktails
Alcoholic or virgin, mixed drinks with some fun garnish is always a good conversation starter. You don't necessarily need to have a fully stocked bar to keep your guests happily hydrated – just choose a few select drinks, like sun tea, margaritas, sangria, and soft drinks. Get enough ingredients for everyone to have 2-3 drinks each, so you don't run out.
Having a cooler full of popular beer and/or wine is also good. And if you want to save a little dough, ask your guests to B.Y.O.A. (bring your own alcohol).
And of Course, Tasty Bites
Unless it's your thing, don't settle for the resident burgers and hot dogs for your pool party. Those foods are heavy and may not bode well for lighter appetites. Instead, whip up some simple hors d'oeuvres that are easier on an adult tummy. Salads, vegetable plates, and fruit are great summer snacks to keep the party going. If you want to add protein, grilled chicken breasts, and shrimp skewers are great additions.
Get the Right Suit
You gotta be stylish at your own party, don't forget the swimwear for him & her.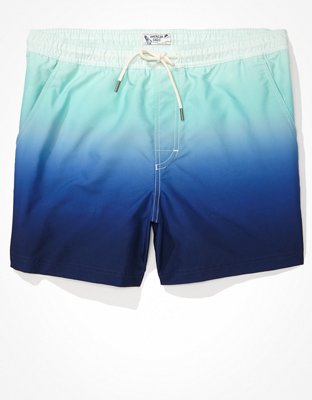 Have some grown-up fun this summer by putting together these easy additions to make your pool party the talk of the neighborhood!