Disclosure: This post may contain affiliate links, meaning we get a commission if you decide to make a purchase through our links, at no cost to you. Please read our disclosure for more info.
Last Updated on July 31, 2022 by Canny Costumes
Most children's favorite holiday is Christmas, but Halloween comes in a close second. Some schools have done after with Halloween parties, but some still carry on the tradition of fan games and activities as well as candy. Are you a teacher or parent planning a class party for Halloween? Here are a few Halloween games perfect for classroom parties.
Pumpkin Bowling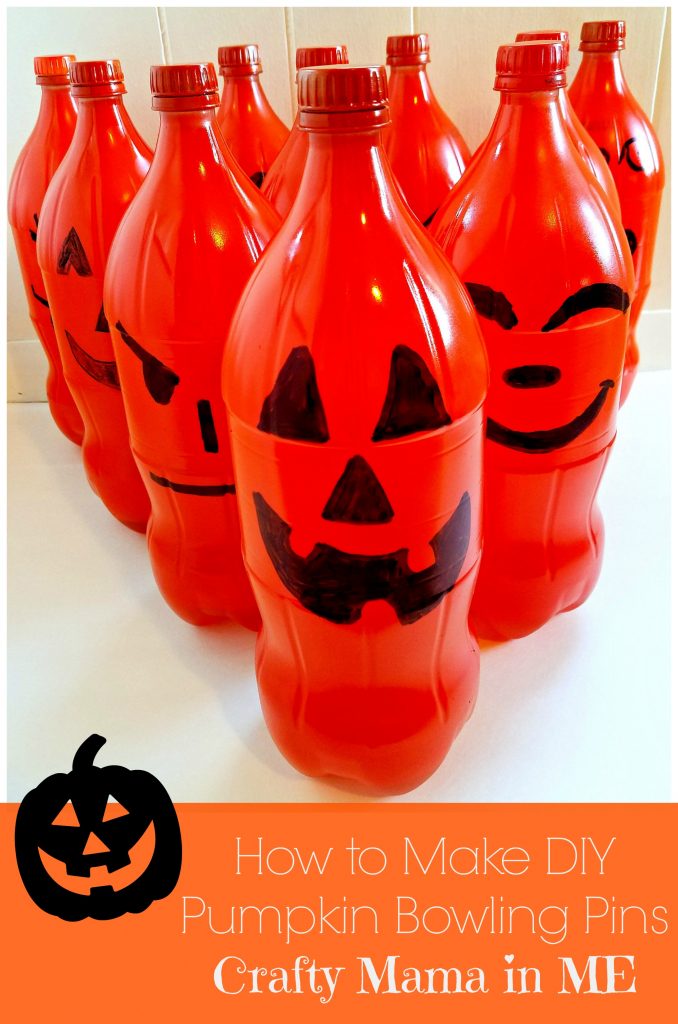 Pumpkin Bowling is a great game for younger children. Find some inexpensive plastic pumpkin treat buckets to use as "bowling pins" or make your own pumpkin bowling pins out of empty soda pop bottles (as shown above; instructions here). Stack the "bowling pins" up on a hard floor. Find some lightweight plastic balls – plastic bowling balls are excellent for this. And let the kids go bowling! The kids love knocking over the pumpkin heads and all the kids who play should get a prize for this game.
Mummy Wrapping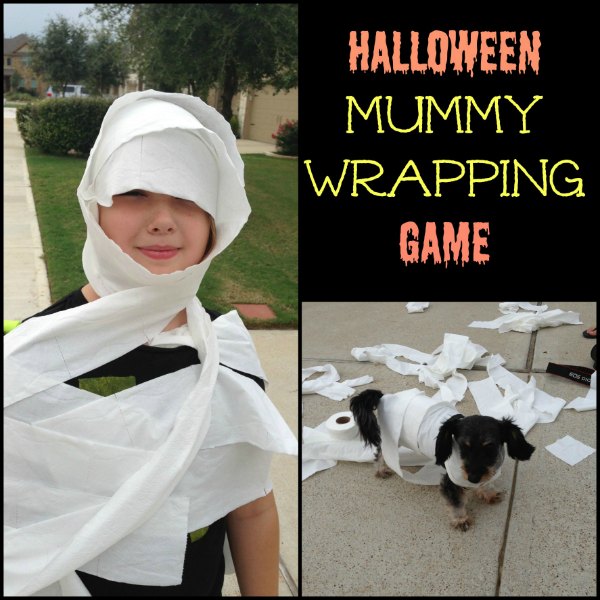 Kids of all ages enjoy making mummies out of themselves and their friends. Here's how mummy wrapping works. You need lots of toilet paper, preferably one roll per kid. Divide the kids into teams of 2. When you begin timing the kids, they must wrap their friend up in the toilet paper, mummy style. The first team who is all wrapped wins. The child who's wrapped up like a mummy can then "break out" of the toilet paper wrap with a scary "roar" and the game begins again so the next child can also be wrapped. Be sure to play some spooky Halloween music while this game is being played to add to the atmosphere.
Spooky Story Time
Have all the kids get in a circle and begin a spooky story. The story can begin with the classic, "It was a dark and spooky night…" and then the person next in the circle continues the story. Each child adds something to the story as it moves around the circle. If the children are young, you can keep the story on the straight and narrow by indicating no gruesome elements will be allowed. If the kids are older, you can decide how scary the story can be. Be aware that older children will not only like their stories fairly scary and gruesome, but some might even add "booger" and "snot" and "throw up" words to their story. You may want to set the rules ahead of time to prepare for this type of storytelling.
Halloween Musical Chairs
No game has held onto children's interests for more years than the classic "musical chairs" game. This Halloween version includes playing spooky Halloween music (think "Monster Mash" or "Thriller" by Michael Jackson) and asking the kids to act as spooky and as scary as they can while they race around the chairs. You can up the rules depending on the ages of the children. For example, for younger children, you can tell them to just walk around the chairs until the music stops. As the children get older, you can add challenging elements, such as make scary faces as you walk around the chairs, do the monster mash (whatever that means to the individual kid) and other fun things like that. You're sure to get some creative responses.
Treat Walk
Kids love cakewalks, but they aren't practical in the classroom. You could, however, have a treat walk. Save enough space in the classroom for this one. Again, play some spooky Halloween music, and have the kids walk around in a circle as they do for cakewalks during other school events. Instead of having them walk onto number squares or circles, however, you can have them walking onto cardboard discs that include pictures of ghosts, monsters and the like. The person running the treat walk will stop the music and pull a matching picture out of a pumpkin head. Instead of calling "#14", for instance, as the winner of the cakewalk, it will be "ghost head" or "monster mouth".