Disclosure: This post may contain affiliate links, meaning we get a commission if you decide to make a purchase through our links, at no cost to you. Please read our disclosure for more info.
Last Updated on December 30, 2022 by Canny Costumes
Mickey and Minnie Mouse are two of the most iconic characters in pop culture, and their signature style is instantly recognizable. And what better way to dress up for Halloween than by donning their outfits for some couple costumes? If you're looking to dress as Minnie Mouse for Halloween, there are a few key elements that you'll need to include.
For Men | For Women | For Kids | For Dogs
How to Dress Mickey and Minnie Mouse?
Mickey Mouse costumes typically include red shorts with white buttons, large yellow shoes, and Mickey's trademark ears. For Minnie Mouse, the costume is usually a pink or red dress with white polka dots, although variations do exist.
How Do You Make Mickey Mouse Ears?
First, cut two semi-circles out of the black fabric. Next, use hot glue to attach the semi-circles to the top of a black headband. Double-check the position of the ears so that they're centered above your head.
How to Dress as Minnie Mouse?
First, you'll need a red and white polka dot dress. You can either find an affordable option online or make your own with some fabric and a hot glue gun. Next, you'll need to add a pair of white gloves and some flats that are either pink or yellow.
Mickey Mouse Costumes for Men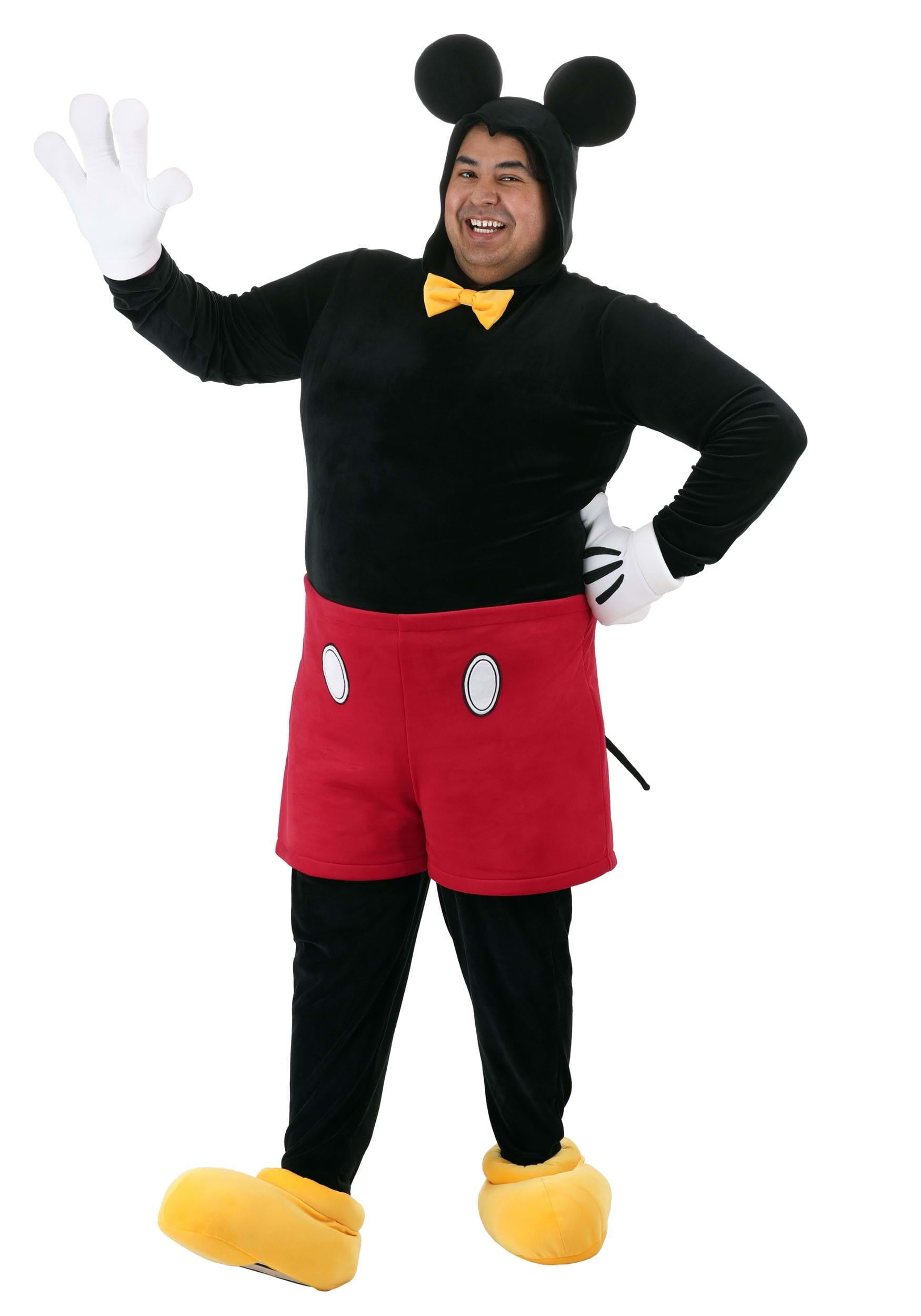 Minnie Mouse Costumes for Women
Mickey and Minnie Costumes for Kids
Mickey and Minnie Costumes for Dogs