Disclosure: This post may contain affiliate links, meaning we get a commission if you decide to make a purchase through our links, at no cost to you. Please read our disclosure for more info.
Last Updated on January 3, 2023 by Canny Costumes
As Halloween approaches, everyone wants to wear the best scary costume. However, deciding on the best costume is not an easy job. In addition, designing and creating a costume yourself is whole another level. Nowadays, superhero costumes are the most popular and in-demand costumes.
However, in this article, we will be looking into Shein's Halloween collection. Shein is a Chinese company that designs and creates excellent women's fashion wear. You can also get awesome Halloween costumes in their online store. And, on top of that, you will get discounts over certain order limits.
If you're a Batman fan, this is a perfect choice, and you don't have to look any further. Batman-themed costumes are great due to their color scheme and scary looks. This batwing costume has wings coming out when they spread out. In addition, it is available in five different sizes. You can rock this maroon-colored costume on Halloween with confidence.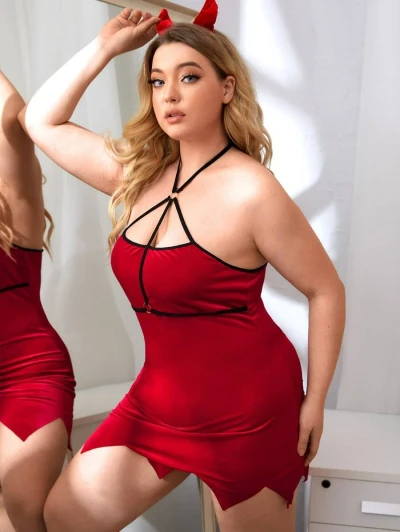 2. 3-Pack Frill Trim Maid Costume Dress With Hairhoop
Wearing a maid costume is more popular than ever. You can show off your sexy assets with these skin-tight costumes. This piece is available with add-ons like a bow, frill, and hair loop. Also, this mildly stretchable black and white costume are made of polyester. For sure, you will be attracting a lot of eyes with this sexy costume on Halloween.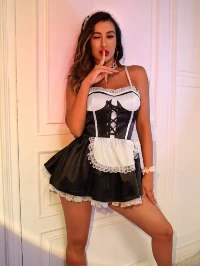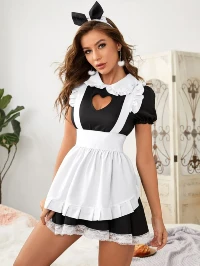 3. 5-pack Letter Patched Detail Police Costume Set
You can dress as a cop with this bundle costume. Also, this costume is available in five different sizes, small to extra large. You can wear this costume on Halloween and become the center of attraction. In addition, you will get handcuffs, a belt, a baton, and a police hat. Furthermore, you can use a prop gun with a holster to make your appearance more intimidating.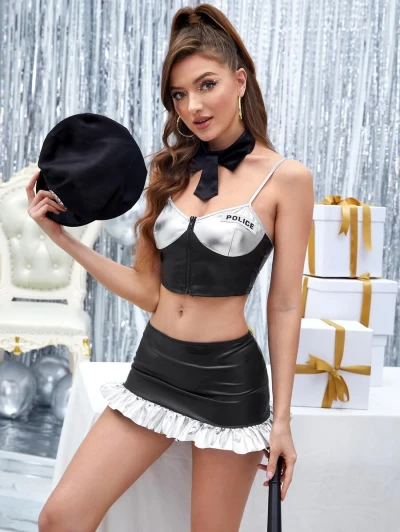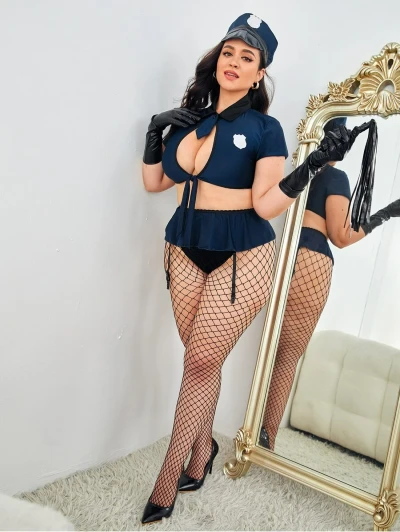 4. Halloween Skeleton Print Oversized Sweatshirt
This might be the perfect fit if you are a fan of oversized clothes. This shirt comes with a cute skeleton sitting on a moon with a Halloween pumpkin lantern. Also, you have two color choices, chocolate brown and orange. Finally, a combination of shorts, long boots, and dark makeup is ideal. As a result, you can achieve a great look without much work.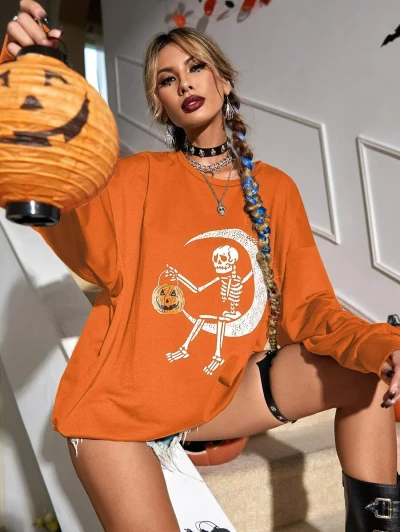 5. Skeleton Print Two Tone Sweatpants
Nothing can beat the comfort of sweatpants. This sweatpant features orange and black colors with prints of pelvis and leg bones. You can achieve a casual and fitting look with these pants at any Halloween event. Also, you can machine wash or hand wash the pants.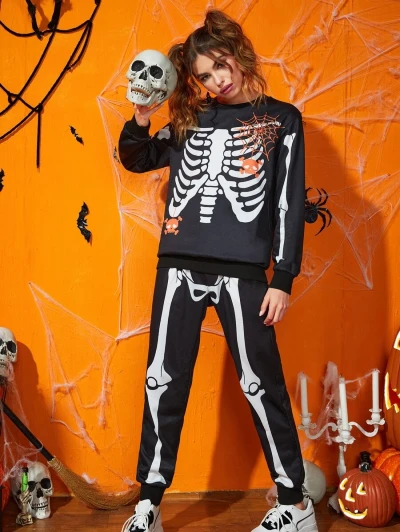 Conclusion
So, this is the list of some Shein Halloween costumes from their collections. We hope this article helped you choose the Halloween costume for you. All of the listed items are reviewed by the users.
You can order them online and get them delivered to your doorsteps. Feel free to try them once, and become eye candy on Halloween. Happy Halloween.
Image Sources: Shein Halloween