Disclosure: This post may contain affiliate links, meaning we get a commission if you decide to make a purchase through our links, at no cost to you. Please read our disclosure for more info.
Last Updated on September 15, 2022 by Canny Costumes
Uh oh! Halloween is just around to corner, and you haven't figured out your costume yet. Don't worry —there is good news. There are a ton of last minute costumes you can throw together with what you have in your closet.
Every girl's closet contains one staple: the Little Black Dress. LBDs go a long way when you have to put together any outfit, and a Halloween costume is no different. Here are eight great costumes you can create with just an LBD and a few other items in your closet.
1. Audrey Hepburn in Breakfast at Tiffany's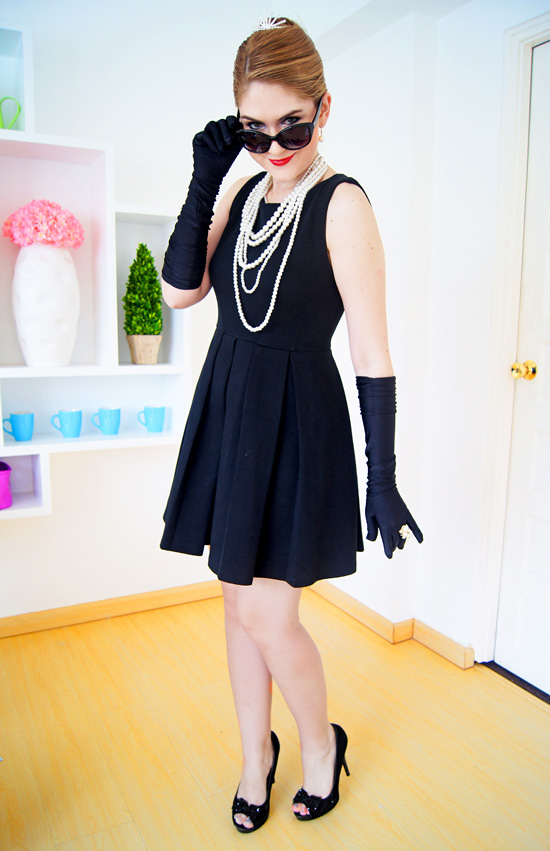 It is the ultimate chick flick, and you've probably got the entire script of Breakfast at Tiffany's memorized by now. There's no better LBD-based costume than Holly Golightly's iconic black dress and pearls. This look is super easy to replicate, too. Just match your LBD with black pumps, a string of pearls and big sunglasses, and you're good to go. If you want to take it to the next level, get yourself some long black gloves, a cigarette holder and a croissant. Très adorable!
2. Wednesday Addams
If Wednesday Addams isn't your spirit animal, we don't know who is. Embrace your inner schoolgirl goth by dressing up as the princess of horror herself. Pair your LBD with a peter pan collared shirt and some knee-high socks to get Wednesday's perfectly morbid look. Take it even further with thick braids, chunky Doc Martens and a fifth of Jack Daniels. Morticia would be so proud.
3. Cruella De Vil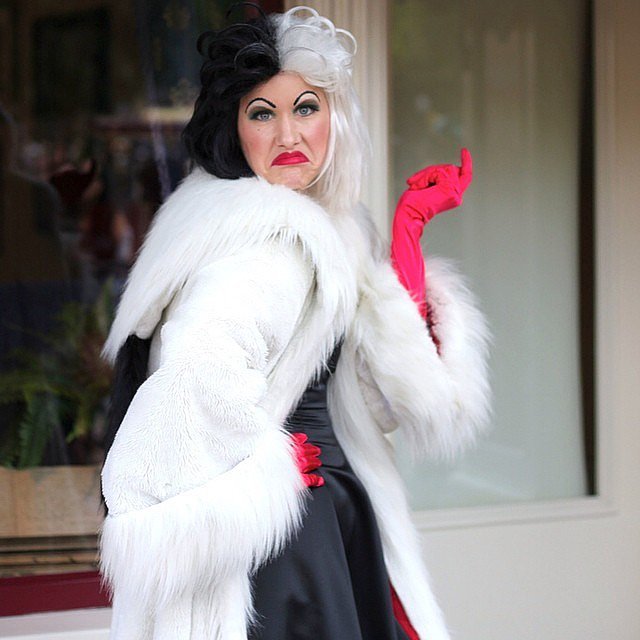 If you're tired of Princesses but love Disney, Cruella De Vil is the answer. All it takes is a little black dress, some fur and the ability to smile maniacally. If you don't want to buy a wig, use some baby powder on one side of your head and set it with hairspray. Bonus points if you have a Dalmatian for a perfect dog + owner couples costume. If not, a stuffed animal will do.
4. Librarian
Grab your LBD and some other wardrobe essentials to turn yourself into everyone's favorite fantasy: the sexy librarian. With some kitten heels, a thick-knit cardigan and glasses, you'll be ready to shush those loud interlopers at any Halloween party. Take it to the next level with an armload of books and a pair of argyle socks.
5. Ballerina
Even if you don't own a tutu, you can easily be a ballerina using what you've got in your closet. Throw on a flowy skirt over that LBD and add some ballerina flats. From there, you can dance the night away, and you'll be super comfy in your flat shoes. If you want to bring in a little extra flair, add some pink tights, a tiara and dramatic eye makeup to really bring out your inner Black Swan.
6. Anna Wintour
Anna Wintour is an ice cold BOSS — why wouldn't you want to be her? This year, embody the cool, classic style of Vogue's editor-in-chief by throwing a big coat over your LBD. Add some oversized shades, a statement necklace and nude pumps to complete the look. Bonus points if you rock her timeless bob haircut, or carry around a copy of Vogue with you.
7. 1920's Flapper
If you love The Great Gatsby, as most of us do, then this costume is perfect for you. Grab your LBD, bright red lipstick, a long chain necklace and fun heels to start this ensemble. Finish it off with a DIY headband and you're ready to charm the pants off of anyone at the party.
8. Posh Spice
Back in the 90s, you know you always wanted to be Posh Spice. She was the absolute epitome of everything chic and sleek, and therefore, everything you wanted to be. Finally get that moment of glory by throwing some strappy heels on with that LBD. Take it up a notch with a wig styled in Victoria's iconic angled bob, or get a crew of your besties dressed as the rest of the 90s girl band sensation.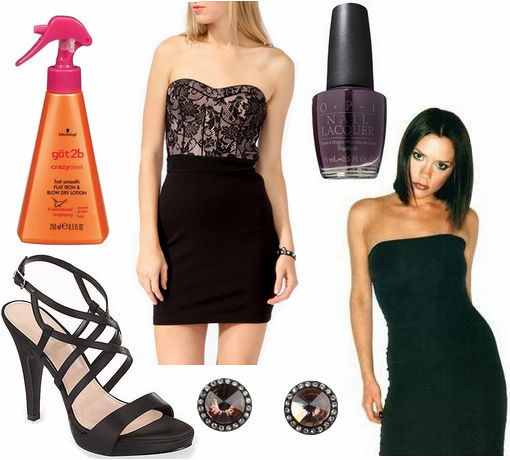 Even though Halloween is right around the corner, there's still time to devise a fantastic costume. With the LBD as the foundation, the options are endless. Whether you pick the timeless Audrey Hepburn look, the trendy Pop Spice ensemble or something completely different, you and your LBD are sure to wow this Halloween.