This easy recipe for frosted sugar cookies is delicious to make, eat and share all year round for every holiday and special occassion, but making cut-out cookies with Halloween cookie cutters in the shapes of pumpkins, ghosts, bats, black cats and mummies is spooktacular!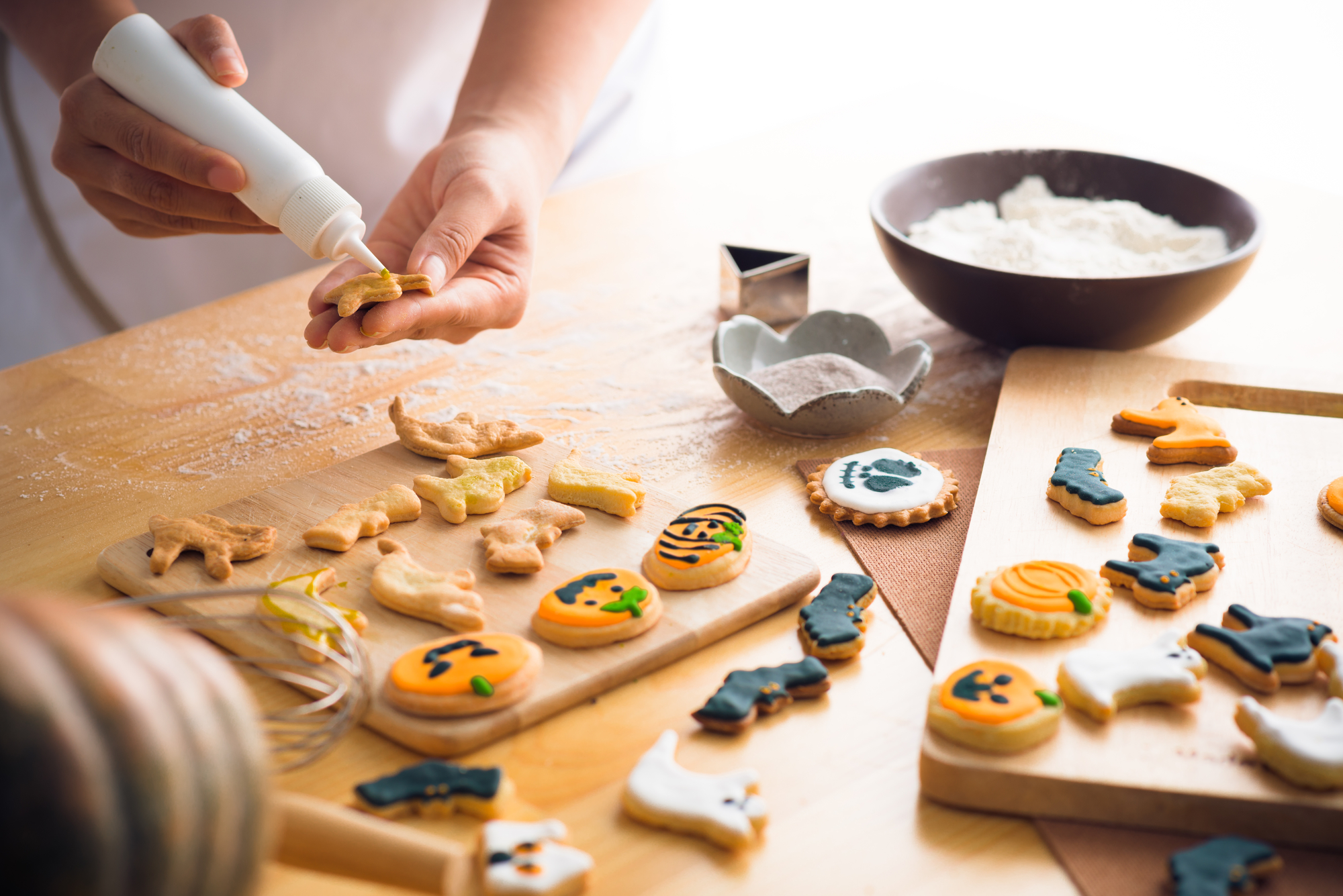 Swedish Sugar Cookie Recipe
Ingredients:
1 cup powdered sugar
1 cup white sugar
1 cup margarine (softened, but not melted)
2 eggs
4 cups flour
2 tsp cream of tartar
1 1/2 tsp baking soda
2 tsp vanilla
pinch of salt
Directions:
Mix ingredients. Cool sugar cookie dought in refrigerator (preferably overnight). Roll sugar cookie dough out on flour (and don't forget to flour the rolling pin) for cut-out cookies. Bake cut-out sugar cookies 350 degrees for 8-9 minutes on AirBake cookie sheet until the cookie edges are slightly brown and/or the tops of the cookies start to crack. Let cookies cool and frost (sugar cookie frosting recipe below).
Sugar Cookie Frosting Recipe
Ingredients:
4 cups powdered sugar
1/2 cup Crisco (or shortening)
1 tsp vanilla flavoring
3 TBsp milk (add more as needed)
Directions:
Whip together frosting recipe ingredients with mixer until fluffy. Separate and add food coloring to make different colors of frosting. Frost the sugar cookies, add sprinkle decorations, or decorate the Halloween frosted sugar cookies with a cake decorator.
If you are short on time or decorating skills, you can buy homemade Halloween cookies on Etsy!