Disclosure: This post may contain affiliate links, meaning we get a commission if you decide to make a purchase through our links, at no cost to you. Please read our disclosure for more info.
Last Updated on September 4, 2021 by Canny Costumes
When it comes to DIY costume ideas you have scads of fun choices. Here are three child-friendly options to consider. Even better, your kids will have a blast helping you make these DIY costumes for them or yourself.
The Sun Costume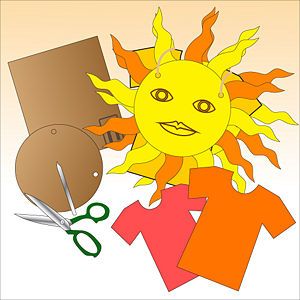 Making a bright, cheery sun costume is easy and perfect when you need something last minute. First, cut a circle and several smaller triangles out of poster board or cardboard. Allow your child to color or paint all of the pieces bright yellow.
To make it even cuter, suggest drawing a big happy face across the middle of the circle. Once the pieces are ready, the next step is to glue the triangles around the edge of the circle. To finish, glue Mr. (or Ms.) Sun onto an over-sized yellow T-shirt or sweatshirt and your trick-or-treater is ready to shine.
Find detailed instructions on how to make a homemade sun costume at WikiHow (source of image above).
[amazon_link asins='B003IC4DRS,B073P1MYX5′ template='ProductCarousel' store='cannycostumeswp-20′ marketplace='US' link_id='4669c962-9e66-11e7-862e-6f05b61c62c7′]
Mummy Costume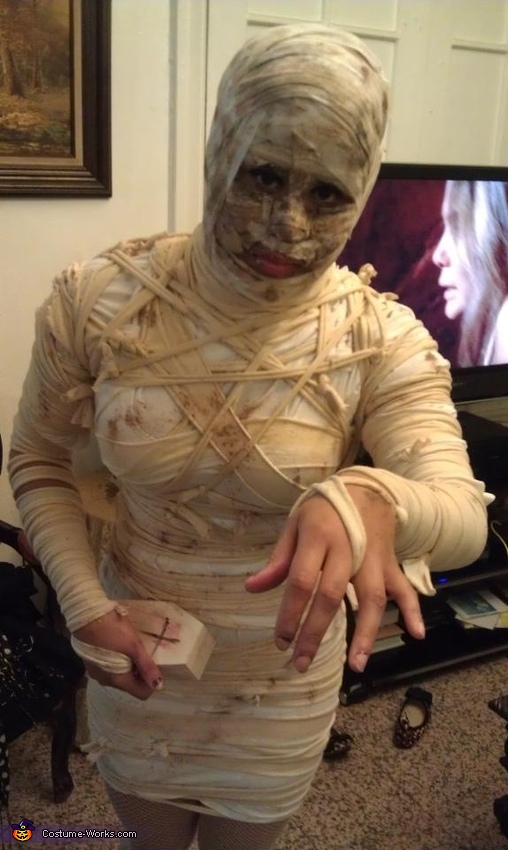 Homemade Mummy Costume Image Source: Costume-Works.com
With a bit of effort, you and your child can create a mummy costume that looks better and lasts longer than a toilet paper wrap job. First, gather together white fabric or t-shirts and cut the material into long strips.
Put the strips in coffee (overnight) so they soak up the liquid and take on an aged-brown look. Then, wrap the cloth around a long-sleeved shirt and pair of pants. Glue the strips into place so they remain secure, while your little mummy is having Halloween fun!
[amazon_link asins='B0165YK81A,B00BFWA45I' template='ProductCarousel' store='cannycostumeswp-20′ marketplace='US' link_id='33ffbbdc-9e66-11e7-b839-1f377a36d845′]
Corn on the Cob Costume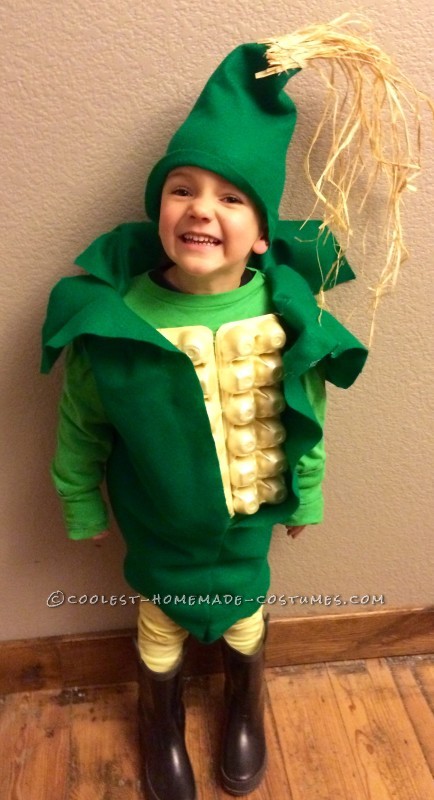 Corny Costume for a Kid Image Source: Coolest Homemade Costumes
This cute corn on the cob costume is sure to stand out among all the kids on the block. All you need to make this costume is a yard of green felt, two or three egg cartons and an oversized green T-shirt or sweatshirt.
First, cut or tear the egg cartons in half paint the outside surfaces yellow. Then, glue the egg cartons onto the front of the shirt so the painted area resembles kernels of corn.
To complete the costume, glue fabric to the bottom of the shirt and wrap it toward the top around the back and sides, so it resembles the leaves wrapped around an ear of corn. Easy-peasy and adorable, to boot!
[amazon_link asins='B004Q2M5VU,B01CTYWVW4′ template='ProductCarousel' store='cannycostumeswp-20′ marketplace='US' link_id='28445920-9e66-11e7-841a-556f78fff95d']