Disclosure: This post may contain affiliate links, meaning we get a commission if you decide to make a purchase through our links, at no cost to you. Please read our disclosure for more info.
Last Updated on November 26, 2023 by Canny Costumes
When it's that time of the year again, and you want to bring the magic of Christmas to life, what better way than with classic Santa and Elf costumes? Whether you're planning to surprise the kids, participate in a festive event, or simply enjoy the holiday spirit, having the perfect Santa or Elf costume can make all the difference.
At Canny Costumes, we understand the importance of quality and authenticity when it comes to Santa and Elf costumes. In this article, we'll guide you through the world of classic Christmas costumes, helping you find the perfect outfit for your holiday celebrations.
The Magic of Classic Santa Costumes
Classic Santa Claus costumes are a timeless symbol of Christmas joy and generosity. When you think of Santa, you envision a jolly, rotund figure dressed in a red suit with white fur trim, black boots, and a hat with a white pom-pom. To help you embrace the magic of Christmas, we've curated a list of reputable sources where you can find the perfect classic Santa costume.
HalloweenCostumes.com offers a vast selection of costumes, including classic Santa outfits for Men, Women, and even plus-size Santas. With a range of sizes and styles, you can find the perfect Santa costume to suit your needs. From the traditional red suit to accessories like Santa wigs and beards, they've got it all.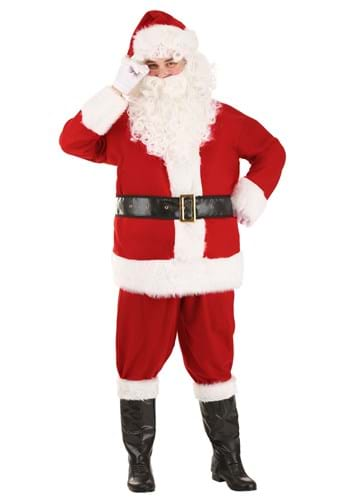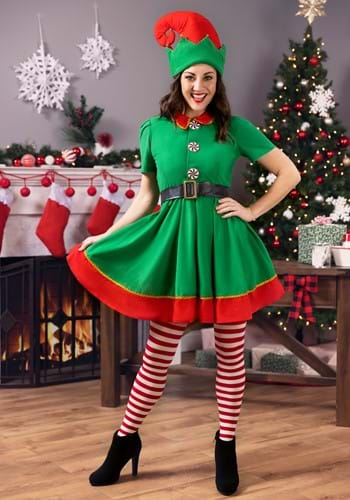 For those looking for budget-friendly options, Amazon is your go-to destination. They offer a variety of classic Santa suits and Elf costumes. Whether you want to be Santa himself or one of his trusty little helpers, you'll find affordable options to choose from.
If you're aiming for an authentic Santa look, you'll need more than just a red suit. Find Costumes has you covered with a wide range of accessories, including padding, Santa gift bags, and everything else you need to make your Santa appearance perfect. They offer an array of Santa suits, so you can create your own unique Santa style.
Embrace the Elf Spirit
Elves are an integral part of the holiday season, working tirelessly to assist Santa in delivering gifts and spreading joy. If you're considering an Elf costume, we've got some great options for you.
There's also a variety of Elf costumes that will help you embody the spirit of Christmas. From classic green and red Elf outfits to more playful and whimsical designs, our selection has something for everyone.
Conclusion
Bringing the magic of Christmas to life with classic Santa and Elf costumes is a delightful way to celebrate the holiday season. Whether you're aiming for a traditional Santa look or want to embrace your inner Elf, the right costume can make your Christmas celebrations even more special.
Explore the options we've presented from various reputable sources, and make this holiday season one to remember. Enjoy the joy, laughter, and festivities that these classic Christmas costumes bring, and create unforgettable memories for your loved ones.
Get ready to surprise the kids and spread holiday cheer with the perfect classic Santa or Elf costume. After all, Christmas is a time for magic, and your costume can help make the season even more enchanting.